March is National Quilt Month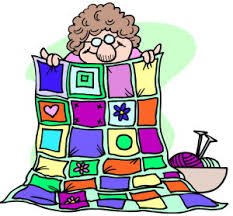 Edge to Edge long arm quilting turn around is 10-15 business days.

We have a program to have your 11th quilt quilted for free.

Let Sunflower Embroidery Quilting and Fabric quilt (service only) 10 quilts at a minimum of $70.00 and the 11th one, the quilting service is free.
Mary Pat is keeping track.


(Again, this is the quilting service, not the batting, backing, binding, etc.)



---
Pre-Order and Pre-pay until March 1, 2019


Save $4.95 per panel=$35.00


Normal Retail price $39.95

Panel size 73"x58"



Panel Size 56"x74"

---
Sit and Sew Wednesdays
9am-3pm
Get out of the house, come in and Sew with us.
Bring a friend and work on your projects.
$5.00 per person
---
Machine Applique
with
Kathy Delaney

Next class is Saturday,
March 9 2019
9am-Noon

Let Kathy show you machine applique besides fusible interfacing and button hole stitching.





---
**New Fabrics**
---
"Flower Burst" multicolor
by

Wilmington Prints
108" Backing





Noah's Ark"Two By Two"


Panel By Studio E










---
**Patterns and Books**
---
---
****Notions****
---
Primitive Gatherings
"Instant Antique" Spray

This is the secret to making new fabric look aged.
Spraying the fabric gives it a grunge look.

But if you take a piece of material or batting
you can smooth it out for a more even look.

---
Terial Magic is a fabric stabilizer, making the material more like paper and fray resistant. Washes out of the material, making it soft again.

---
Can't stand wings on your flying geese?
Use the "Wing Clipper" to cut to the exact size you need.
---
***Accuquilt Studio

***


Simply don't have time to cut out the pieces yourself or have carpal tunnel?
Let us help you by cutting your pattern with the Accuquilt Studio!

Patterns available:
` 1) Double Wedding Ring
2) Hunter's Star
3) Sunbonnet Sue & Sam
4) Leaves
5) Stars
6) Snowflakes
7) Multiple shapes and size to create your own pattern.
You pick out the material and we will cut it for you. Cutting time is $25.00 an
hour. (Most do not take more than 15 minutes to cut.)


---

Score!!!!! Sunflower Embroidery, Quilting and Fabrics will have a corner booth at the 2019 Kansas City Regional Quilt Festival at the Overland Park Convention Center June 13, 14, & 15th. Come check it out and say, "Hi!".
---
Classes
---
______________________________
Beginner's Quilt Basic Piecing Classes
---
3-3 Hour Class Days per Session
Session #2: Thursdays
March 14, March 28 and April 11

Session #3: Mondays
June 3, June 17 and July 8
______________________________________

Thank you for supporting our small business!

207 Oak Street Bonner Springs, KS 66012
Phone: (913) 422-4501
Hours: Mon, Tue, Wed & Friday 8a-4:30p | Thursday 8a-5p | Sat 9a-3p | Closed Sunday

rita@sunflowereg.com